Playa Del Carmen Property Management Services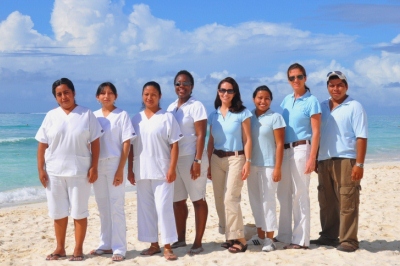 Vimex Vacation Rentals was founded in 2006 and specializes in professional property management and vacation rental services in Playa del Carmen and Cancun, Mexico. For the past four years Vimex Vacation Rentals has passionately managed vacation properties in the Riviera Maya and welcomed hundreds of vacationers from around the world. Many guests have become like family and we look forward to greeting them each year. We help our guests in planning their entire vacation – from arrival to departure – including recommending and booking local activities and attractions.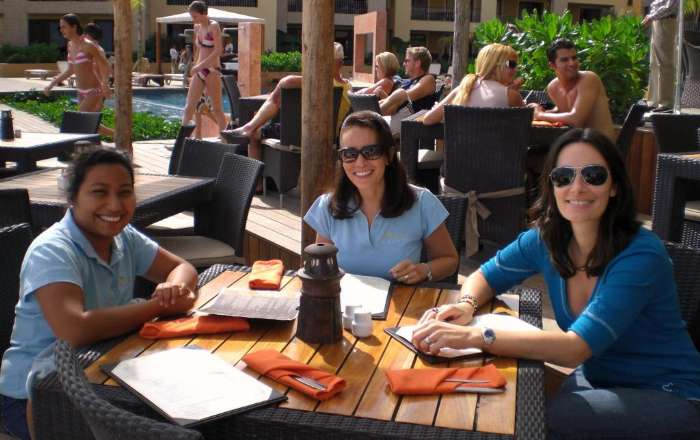 Our property owners can rest assured that we take our job very seriously in ensuring the best property care and maintenance possible. Our success stems from being selective in terms of properties we take on to manage as well as our strive to surpass guest and owner expectations in maintenance and cleanliness. Vimex Vacation Rentals mission is to seek repeat business keeping rental units occupied year around through excellent customer service. In 2009, which was the most difficult year in tourism in the Riviera Maya, we managed to maintain our occupancy rates stable while our competition experienced a decrease. Our occupancy rates increased significantly in First Quarter 2010.

This is what our customers say about us:
We have used Vimex Condos as a Property Management Company from its inception and are very pleased with their service. The staff is friendly, courteous, efficient, and prompt. Any time we have had a problem with our unit they do their utmost to resolve it immediately. Friends who have stayed at our place often comment to us how helpful and pleasant the staff are when they greet them with the keys and a tour of the unit. Also that they have been quick to resolve any questions or issues with internet, AC, etc. that have come up. Whenever we arrive, the condo is spotlessly clean and everything is in good working order. Overall we have found Vimex Condos to be reliable, honest, professional, and their service reasonably priced. We would definitely recommend them to any condo owners in Playa!!" - Jerry & Barb Gilmore
We as owners of a unit at Playa Kaan Condos, confirm that we have dealt with Vimex services since 2006, during which time the team at Vimex has always been honest, knowledgeable, and committed with main focus in providing incomparable customer service in all aspects of the business. We can confidently recommend Vimex as a solid, professional and reliable company and we look forward to continue to use their services in the future." - Cheers, Kristine
"My wife and I have 10 years of rental experiance with our vacation properties in 2 countries. Vimexcondos has been exceptional in providing excellent customer service for our guest that rent our house and in mainting our property to high standards that our guest expect." - Ron and Kathleen Hill
"We have nothing but praise for Vimex acting as our Property Management. Upon arrival our apartment is always spotlessly clean and tidy. Our bills are always paid on time. Any repair work always carried out. The staff are always very pleasant, friendly and will go to any lengths to help you out. We do not think there is anything more you could do as it is already done. Thank you all." - Brian and Jean
"I am very impressed with the Vimex staff! Their attitude in getting things done is very professional! When one of the staff says they are working on a project for you or going to get this item done – you can count it the job being done efficiently, as quickly as possible, and done correctly. There's never an excuse because they take care of business. It is a true joy to work with the Vimex staff and I look forward to working with them long into the future! Thanks!" - Ruth
VimexVacationRentals.com Inc. 3663 Dorisa Avenue, Oakland, CA, 94605, USA.