Playa del Carmen Guest Information
Check-In / Check-Out
We'll be happy to meet you at your arrival and introduce you to Playa del Carmen. We kindly ask you to please give us a call when you're entering Playa del Carmen and we will meet you at your Vacation Home. A few days prior to arrival, you will be emailed specific driving directions to get to your vacation rental. If your check in time is outside business hours (after 6:00 pm). Your Driving Directions email will include a Code that you will use to open a lockbox where you will find keys to access the property.
Check-In and Out Times
Check in is at 3:00 pm. Check out is at 11:00 am.
Checking out on time is very important for our housekeeper's and maintenance staff. They need time to prepare the home for our next arriving guest on that same day of your check out. If would like to be scheduled to arrive earlier or depart later, please contact our Reservations & Guest Service staff.
Early Check-In / Late Check-Out
For $100 nominal fee, you can check in two hours early (at 1:00 pm), and for an additional $100, you can check-out two hours late (at 1:00 pm). Checking out earlier or later than two hours requires purchase of additional day. Contact Reservations & Guest Services to make arrangements. Requests are based on availability and some restrictions may apply.
What to Expect
If this is the first time you will stay in one of our vacation homes, you will be greatly surprised. You can expect a quality villa or condo that is clean and equipped with everything you need to have a great time: bedding and linens, kitchen supplies, satellite or cable TV programming, WiFi, and some homes even feature BBQ grills, private pools and hot tubs.
1. Bedding and linens. Weather in the Mexican Caribbean require only sheets and a light bed cover, however there are extra blankets available in some of our homes. One bath towel per person, a beach towel and a face towel is standard.
2. Bathroom amenities. We provide bath soap, hand soap and toilet paper in every bathroom, so no need to worry about having the basics when you arrive.
3. Kitchen supplies. Basic cookware, serve ware, glass ware, cutlery, utensils, roll of paper towels, dish soap and new sponge are available for every arrival.
4. Cable or Satellite TV. Every home is different, some are contracted with Cable, Sky, Dish or Shaw TV, nevertheless, English speaking channels are available in most of these systems.
5. Internet. Again, every unit has different Internet suppliers. Unfortunately we can't control these services but you can make sure we'll do our best if an Internet fail should happen. We love to stay connected too!
6. Swimming Pools. Whether a plunge pool, common areas pool or private pool, we kindly request to use appropriate clothing and rinse before entering the pool, sun block lotion can be harmful for the pool chemistry and others.
Packing List Suggestions & What To Bring
We recommend you to bring the following:
Hat or cap Swimsuit
Chapstick and sunscreen
Waterproof Camera
Spices (not supplied in our homes)
Shampoo or conditioner
Toiletries
Hair dryer - available in select homes only
First aid kit

Suggestions to Make Your Playa del Carmen Vacation Memorable
Consider taking advantage of our guest services to greatly enhance your stay and save you money:
Rental cars check discounted rates
Grocery pickup, delivery, and stocking
Private chef dining experience
Private door-to-door ground transportation
Family portraits photography
Before you Travel...
Climate
Average temperatures in Playa del Carmen range throughout the day throughout 4 seasons
Winter months
Daytimes sunny and warm, nights can be chill and windy. Wear a light sweater during the day, a few days a year long pants are a must.
December: 18ºC (65ºF) to 29ºC (84ºF)
January: 18º;C (65ºF) to 28ºC (82ºF)
February: 18ºC (65ºF) to 29ºC (84ºF)
March: 19ºC (66ºF) to 30ºC (85ºF)
Spring months
Days are very warm and dry. Do not expect a lot of rain.
April: 21ºC (70ºF) to 31ºC (87ºF)
May: 23ºC (73ºF) to 32ºC (90ºF)
Summer months
Days are warm and you can expect shower rains mostly during the afternoon. Don't worry, the rain will pass in five minutes and the sun will go out again bright and shiny!
June: 24ºC (75ºF) to 32ºC (90ºF)
July: 23ºC (74º;F) to 33ºC (91ºF)
August: 23ºC (74ºF) to 33ºC (91ºF)
Fall months
Bring a Raincoat! You never know if days are going to be sunny or the whole day rainy and cloudy, but nevermind, days in Playa del Carmen are enjoyable anyhow!
September: 23ºC (74ºF) to 33ºC (91ºF)
October: 22ºC (72ºF) to 31ºC (88ºF)
November: 20ºC (67ºF) to 30ºC (85ºF)
Time Zone
Time in Playa del Carmen is always the same, there are currently no changes for summer or winter time. GMT -5 hours is always the rule for timing in Playa del Carmen.
Area Codes
Area code for Mexico is +52, area code for Playa del Carmen is 984. Remember, if you're trying to reach a local cell phone, you have to dial 1 between 52 and 984. Although, Whatsapp is a very common app in Mexico and a great tool for communication abroad.
Airport Transportation
Playa del Carmen is located 35 minutes south from Cancun Airport. It is easily accessible by the Highway 307. Taxis, shuttles and an ADO bus are also available just outside the terminal 2. If you arrive to terminals 1 or 3, there are shuttles that will take you to terminal 2 if you wish to take the bus or have more options for transportation. Our Guest Service team can book airport door-to door transportation for you or assist you in renting a car from the airport.
Public Transportation
Public Transportation in Playa del Carmen is not very comfortable, we highly recommend you to use taxis or rent a car or bike. Taxis are affordable and there's plenty of them.
Liquor Laws
There are different restrictions to buy liquor at the supermarkets and wine shops in Playa del Carmen. Usually it's around 10 pm on week days and 3:00 pm on Sunday. Please check on the store you're buying to confirm timing. Remember, you can always request from our Guest Service department if you want your vacation home to be stocked with groceries and beer or wine.
Important Numbers to Know
Emergency: 066
Green Angels (Touristic assistance on highway): 078
Fire Department: 984 879 3669
Police: 984 877 3050
Our Office! 984 803 2231
Highway Patrol: 984 122 7067

Pet Policy
We love pets and understand they are members of the family too and travel with you. Remember all our units belong to different owners that have different preferences for pets, so we kindly ask you to check before with our Reservations & Guest Service team which are our Pet Friendly units.
Pets are only permitted in our select pet friendly properties. There is a nominal fee of $100 per week or less booking and per approved pet, which is charged at the time of reservation. This fee is non-refundable and helps cover the cost of cleaning the carpets of residual dander and pet hair. Only small breeds are allowed in pet friendly homes (yorkies, chichuahuas, frenchies, boston terriers, pugs, etc). In addition, we will request a $500 USD refundable deposit for pets.
View our pet friendly vacation homes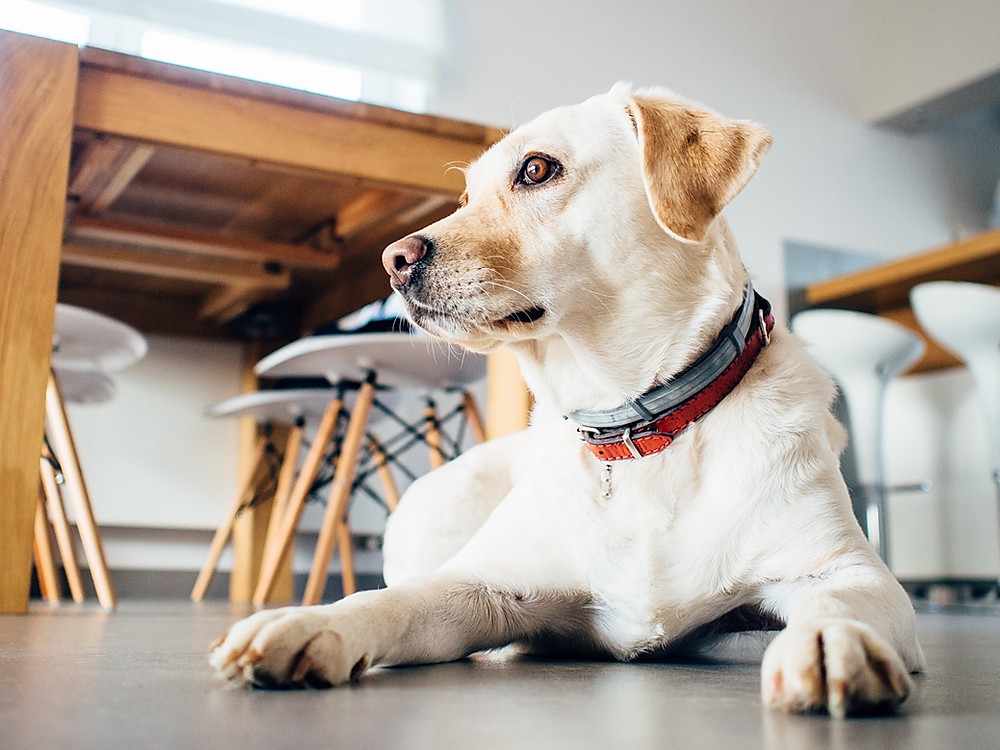 FREQUENTLY ASKED QUESTIONS (FAQS)
ABOUT THE HOME
Do I need to stay for one full week?
No, the minimum length of stay in most of our homes is three nights. However, on select homes or Holiday season, we do require a minimum of seven nights booking. If you require to stay less than the minimum length of nights there is an extra fee from $72 to $115 USD. Please contact our Guest Service team for further details.
Do I need to book from weekend to weekend?
No, with Vimex Vacation Rentals you have the freedom to choose start your vacation any day of the week.
What comes included with the home?
Most of our homes are equipped with our standard amenities. However, some amenities vary. Refer to property details for more details. Generally, each home includes bedding and linens, basic kitchen supplies, satellite or cable TV, internet, and select homes include a private hot tub or swimming pool.
What is the maximum sleeping capacity in your homes? How is this total calculated?
The listed maximum sleeping capacity is the maximum number of people that can be in the home at any given time during your stay day or night. This is calculated based on the number of total people the home can sleep (double occupancy - two to a bed), including beds and other alternative areas to sleep such as sofa sleepers and futons. There are a few homes where there are more spaces for sleeping than the listed maximum occupancy. It's designed to allow for different sleeping configuration, but is not intended to allow for more guests. Contact Reservations for further information.
Do infants and toddlers count towards the listed maximum occupancy?
No. Children under 2 years of age we assume will not require a bed. Pack 'n plays are available for rent. Contact Guest Services to make arrangements.
Do you have pack 'n plays/cribs in your homes?
We don't provide cribs in our homes. However, we offer pack 'n plays for rent. Advance notice is required as there is a limited supply available and they sell out during peak seasons.
Am I allowed to bring my pet and is there an additional charge?
Yes, some rental units accept pets under 5 pounds if they are well trained and do not bark. Please read the details for the individual rental unit pages. There is a $100 USD fee per week and pet and a refundable security deposit of $500 USD.
How much do I need to deposit and when?
We ask for 50% of the rental price to reserve your rental unit, then the other 50% should be paid one month prior to your arrival. If you are arriving in less than 30 days at the time of making the reservation, we require the full payment of the rental unit price. Please read our vacation rental policy for more details.
If I don't use my credit card online, what is the best way for me to send my deposit?
You can wire the money via Bank of America. You can also send the payment through Paypal. Our Reservations team will assist you on your payment method.
Can I pay my security deposit with a check?
We currently take only cash for Security Deposit. Please read our vacation rental policy for more details.
When will I get my booking confirmation?
If you book online, you will get an immediate confirmation. If you choose to wire your money or do a Paypal transfer, then we will send you an email confirmation as soon as we see your payment reflected in our account.
How can I cancel my reservation?
You can cancel your reservation by sending us an email with the reason for the cancellation. Please read our vacation rental policy for more details. If canceled 60 days, (or more) prior to arrival, you will get a 100% refund (minus 200$ USD handling fee).
If canceled 30-60 days prior to arrival, you get a 50% refund (minus $200 USD handling fee).
No refunds will be given for cancellations within 30 days of arrival.
How old must I be to rent one for the vacation rental units?
You must be over 18 years old.
Do you offer discounts?
We offer promotions throughout the year, please check the
special offers
and discount section for more information.
How far in advance should I book and pay for my vacation rental?
Well, as soon as you can! The best vacation rental homes with best prices are the first ones to get booked! Please check the special offers and discount section for information on time limited vacation rental promotions and deals. We also have an early booking special discount if you book six or more months in advance!
Do you provide Airport transfer from Cancun Airport?
We recommend a reputable Cancun airport transportation company, who can help arrange for your private transfer taking you right to the door step of your rental unit or pick you up to take you to the Cancun International airport.
Do you have special services and attentions for honeymooners?
Absolutely! We'd love to assist you in your wedding or honeymoon planning in Riviera Maya. From flower, champagne and candles arrangements to organising romantic dinners at the beach! Please contact us to discuss options.
What are your office hours?
Monday - Saturday between 8:30 AM - 6:00 PM
Sunday between 9:00 AM - 4:00 PM
Are you an accredited business with the Better Business Bureau?
Yes, we are. We strive to provide the best possible customer service always.
CUSTOMER SERVICE
What if there is an emergency and we need service after-hours?
For emergency after-hour service, please call or Whatsapp our Guest Service mobile phone 984 144 2190. If no after-hours and no one immediately answers, leave a message. Our staff frequently check their messages and will respond quickly.
Can we ship items to the home?
Shipping and mail service to the rental home is not authorized. As a courtesy, with advanced authorization, guests may ship small items to our local office and arrange to pick them up during business hours. Our office hours can fluctuate but are generally Monday - Friday 9am - 6pm.
Shipping may be addressed as follows to:
Calle 12 Mz 55 Lote 8 No. 230 3er piso
Col. Centro CP 77710
Playa del Carmen, Q. Roo. Mexico
This is a courtesy to our guests and requires advance notice. Vimex Vacation Rentals is in no way responsible for lost, stolen or missing items and will not deliver packages to guests. Ship at your own risk!
What's required to reserve?
Full name of all the people traveling, address, phone, credit card (Visa, Mastercard), a signed rental agreement and 50% deposit at time of booking. Remaining balance due 30 days before arrival. I f your arrival is in 30 days or less, booking must be paid in full.